Zanzibar, with its idyllic beaches, turquoise waters, and rich cultural heritage, is a dream destination for honeymooners seeking a romantic escape. The island offers a harmonious blend of relaxation and adventure, making it the perfect setting for a memorable honeymoon. In this article, we'll highlight the most enchanting things to do in Zanzibar on your honeymoon, ensuring that your journey of love is filled with unforgettable moments.
Relax on White-Sand Beaches:
Zanzibar is renowned for its pristine white-sand beaches and crystal-clear waters. Spend lazy days with your loved one, basking in the sun, swimming in the warm Indian Ocean, and taking romantic strolls along the shore. Nungwi, Kendwa, and Matemwe are just a few of the enchanting beach destinations.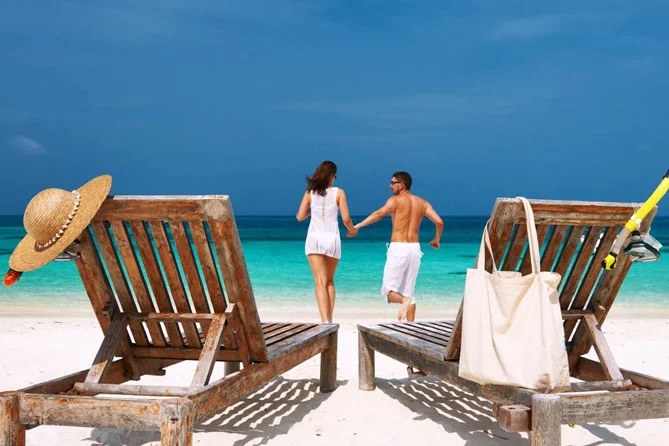 Sunset Dhow Cruises:
Embark on a romantic dhow cruise during the golden hour. These traditional wooden boats offer a serene setting to watch the sunset while sipping on refreshing drinks and enjoying a seafood dinner under the starry sky.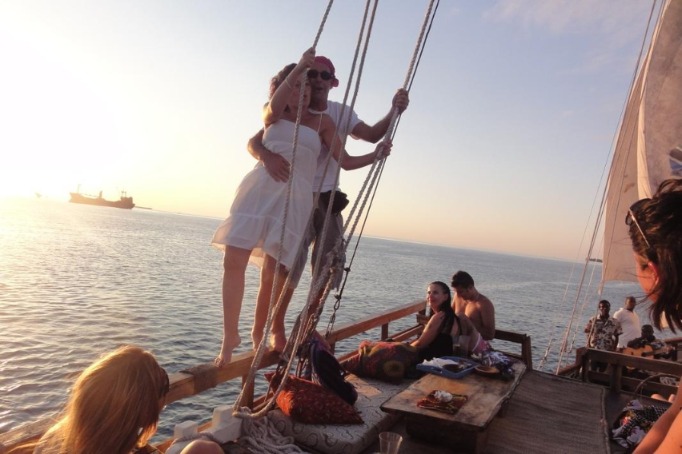 Explore Stone Town:
Wander hand in hand through the historic streets of Stone Town, a UNESCO World Heritage site. Discover charming alleys, visit local markets, and explore cultural landmarks like the House of Wonders and the Old Fort.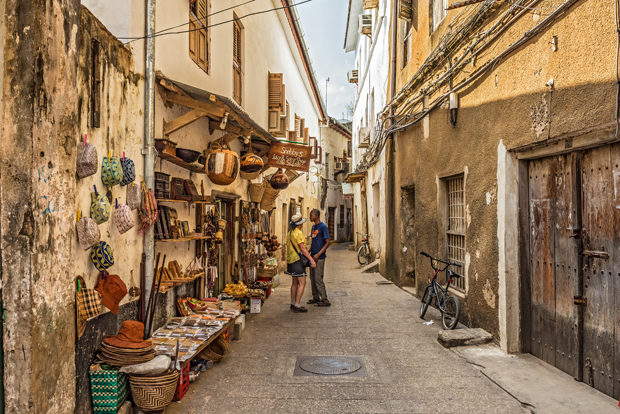 Spice Farm Tours:
Take a fragrant journey through a spice farm to learn about the island's spice trade history. Share the experience of tasting exotic spices and enjoy a delightful lunch together in a lush, aromatic garden.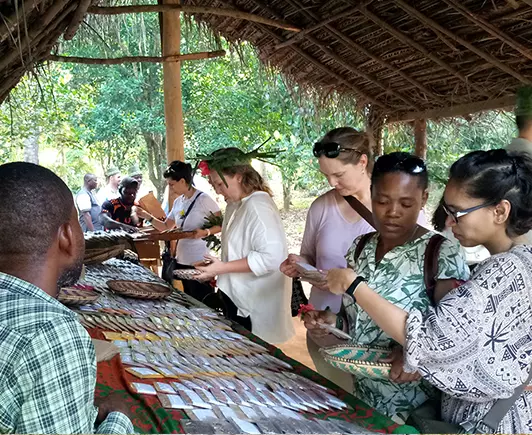 Snorkeling and Diving Adventures:
Zanzibar's underwater world is a paradise for couples who love to explore the marine realm. Dive or snorkel among vibrant coral reefs, encounter colorful fish, turtles, and dolphins, and create underwater memories that will last a lifetime.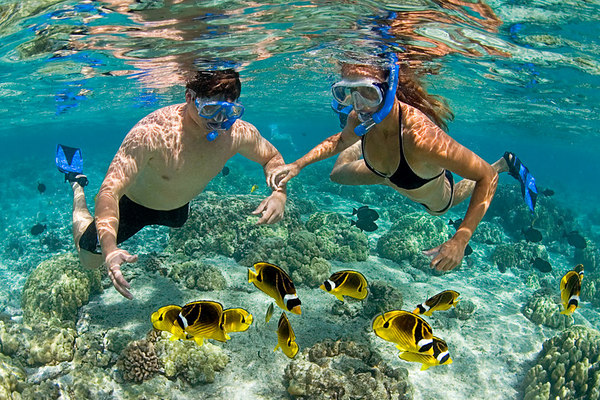 Jozani Forest Nature Walk:
Hold hands while exploring the enchanting Jozani Forest, home to the rare and adorable Red Colobus monkeys. The forest's lush greenery and unique wildlife offer a serene and memorable experience.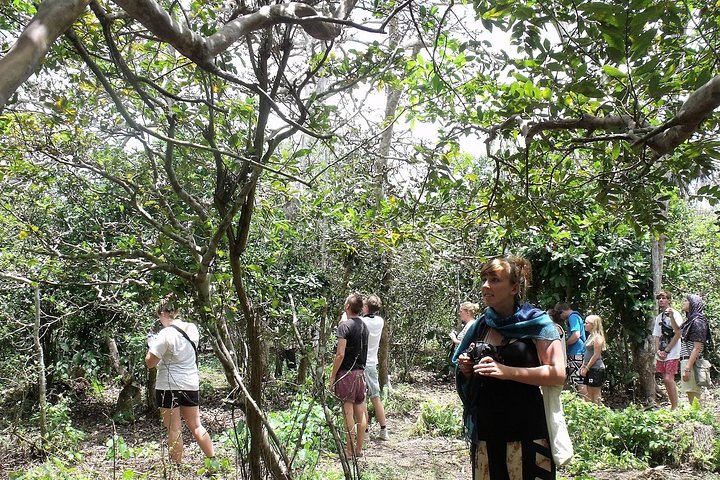 Visit the Rock Restaurant:
Dine at the world-famous Rock Restaurant, perched on a rock in the ocean. This iconic eatery offers not only delectable seafood but also panoramic ocean views and a truly romantic ambiance.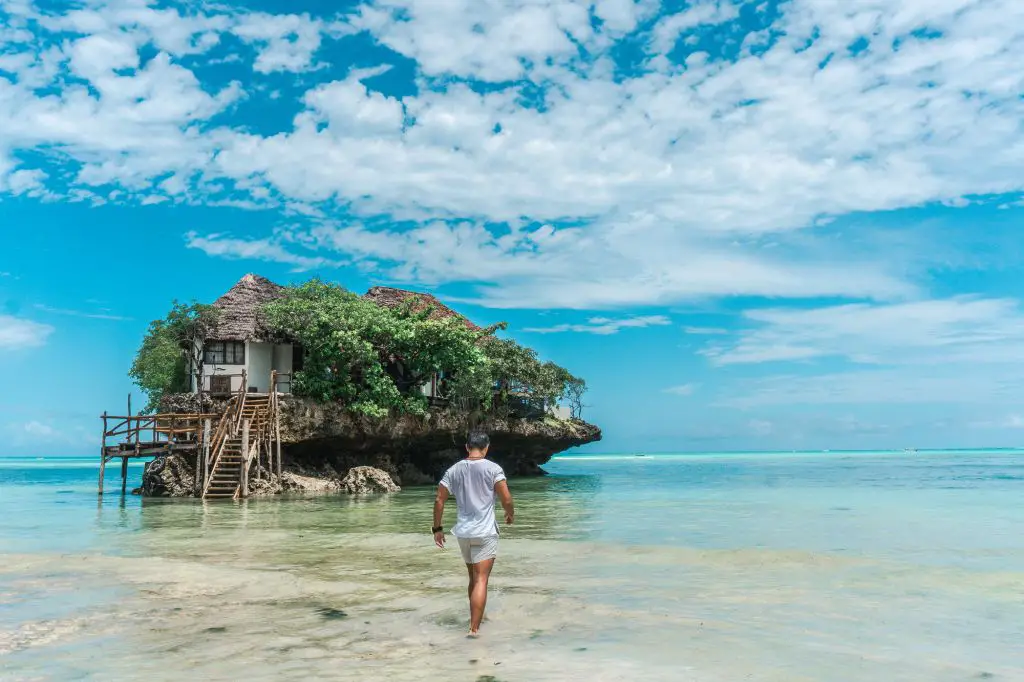 Spice Up Your Culinary Experience:
Indulge in Zanzibar's rich culinary scene by taking a cooking class together. Learn to prepare traditional Swahili dishes, such as pilau, biryani, and Zanzibar's signature dish, "Urojo."

Chumbe Island Coral Park:
Escape to Chumbe Island for a private and eco-friendly experience. Explore the coral reefs, enjoy a candlelit dinner on the beach, and stay in a secluded bungalow nestled in nature.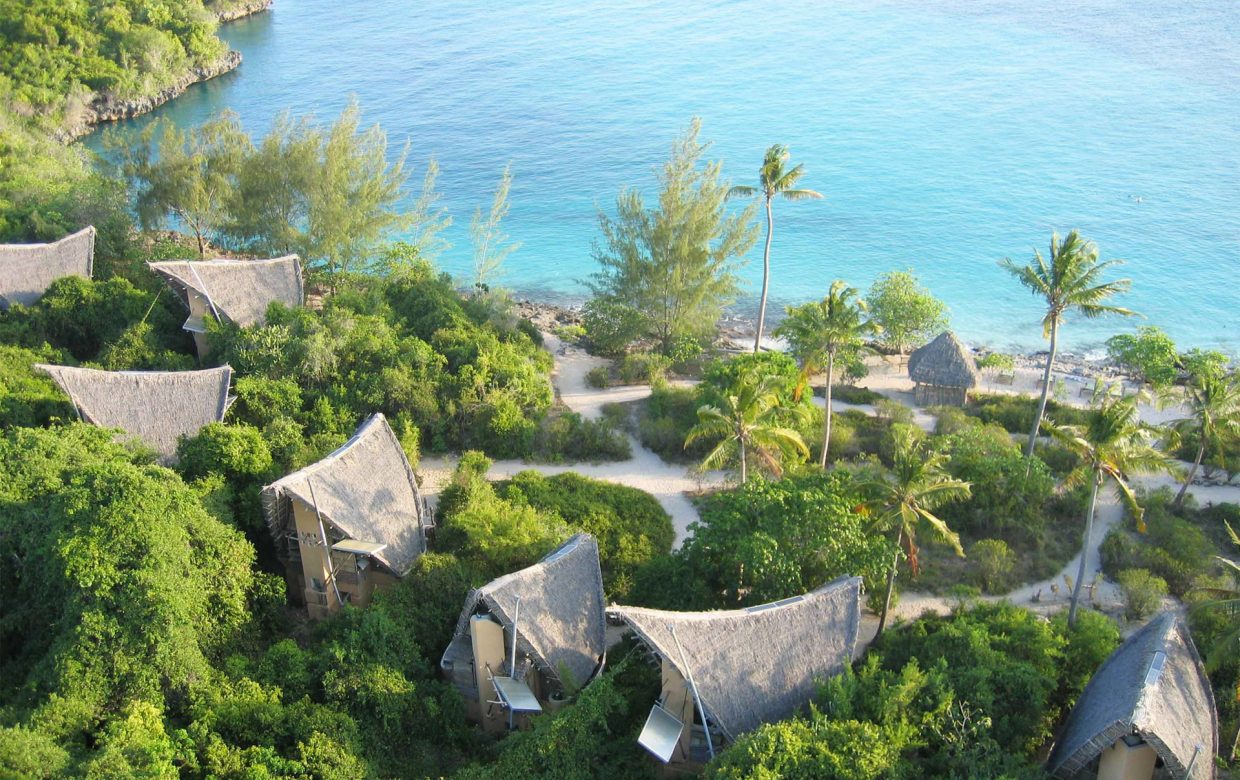 Conclusion:
Zanzibar's enchanting blend of natural beauty, cultural heritage, and romantic experiences make it a top choice for honeymooners. Whether you're relaxing on pristine beaches, exploring historic Stone Town, or embarking on underwater adventures, Zanzibar offers the perfect backdrop for your honeymoon memories. These romantic activities will not only strengthen your bond but also create a lasting connection to the beauty and charm of this tropical paradise. Indeed there's plenty things to do in Zanzibar on Honeymoon!