Climbing Mount Kilimanjaro is a thrilling adventure, but preparation is key to a successful and comfortable journey. One of the most critical aspects of your preparation is packing the right gear and essentials. In this comprehensive guide "The Essential Packing List for Kilimanjaro Climbing", we provide you with a detailed Kilimanjaro packing list, ensuring that you have everything you need to conquer Africa's tallest peak and savor the experience.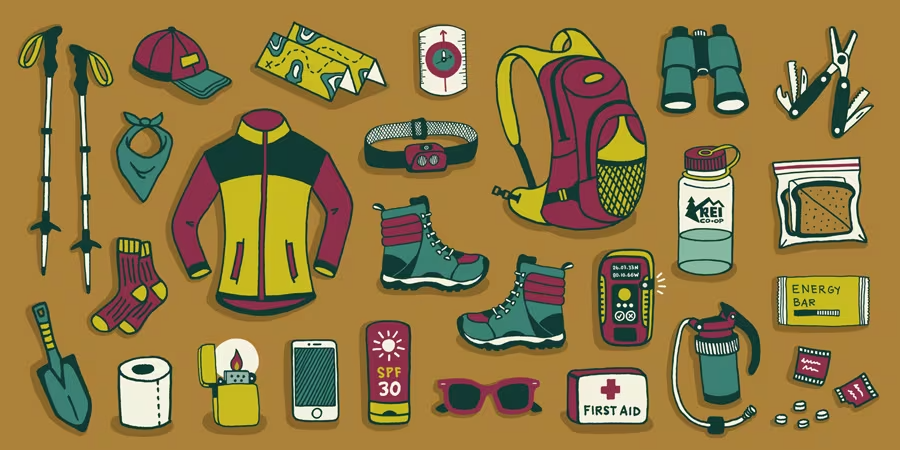 Kilimanjaro Packing List Essentials:
Clothing Layers:

Moisture-wicking base layers
Insulating mid-layers (fleece or down jackets)
Waterproof and windproof outer layers (jacket and pants)
Thermal gloves and mittens
Warm hat and sun hat
Thermal socks and sturdy, broken-in hiking boots

Sleeping Gear:

Four-season sleeping bag (rated for sub-zero temperatures)
Sleeping pad or insulated mattress

Trekking Equipment:

Backpack (40-70 liters)
Trekking poles for stability
Headlamp with extra batteries
Sunglasses with UV protection
Gaiters to keep debris out of your boots

Personal Hygiene:

Toilet paper and a small trowel for waste disposal
Wet wipes and hand sanitizer
Toothbrush, toothpaste, and travel-sized toiletries
Sunscreen (SPF 50+), lip balm, and insect repellent

First Aid Kit:

Basic medical supplies (bandages, pain relievers, antiseptic wipes)
Prescription medications and any personal medical items
Diamox (for altitude sickness prevention, if recommended by a doctor)

Documents and Miscellaneous:

Passport and visa (if required)
Travel insurance and proof of vaccination
Cash in small denominations for tips and purchases
Important contact numbers and itinerary copies

Electronics:

Camera or smartphone for capturing memories
Portable power bank and charging cables
Universal adapter (for charging devices)

Food and Water:

Reusable water bottles or a hydration system (at least 3 liters capacity)
High-energy snacks and trail mix
Water purification tablets or a water filter (in case of emergencies)

Optional Comfort Items:

Pillowcase (to stuff with clothes as a makeshift pillow)
Earplugs for a good night's sleep in camp
Packing Tips:
Pack Light: Kilimanjaro trekking companies often have weight restrictions for porter loads, so keep your gear to a minimum.
Layer Wisely: Dressing in layers allows you to adapt to changing weather conditions easily.
Test Your Gear: Ensure that your gear, especially boots, fits well and is comfortable before the climb.
Pack Essentials in Your Daypack: Keep items like water, snacks, sunscreen, and layers in your day-pack for easy access on the trail.
Follow Your Operator's Recommendations: Consult your tour operator for specific packing guidelines and requirements.
Remember that being well-prepared and properly equipped is essential for your safety and enjoyment while climbing Kilimanjaro. Use the essential packing list for Kilimanjaro climbing  as a guide to ensure you have everything you need for a successful ascent and a memorable adventure on Africa's highest peak. Read more Kilimanjaro packing list and Kilimanjaro FAQs.