Introduction
When it comes to experiencing the awe-inspiring beauty of the Serengeti, choosing the right luxury lodge can make all the difference. In this comprehensive guide, we'll unveil the best 10 Serengeti luxury lodges that will elevate your safari experience to new heights. Whether you're seeking stunning wildlife encounters or a tranquil retreat in the heart of nature, these lodges have it all.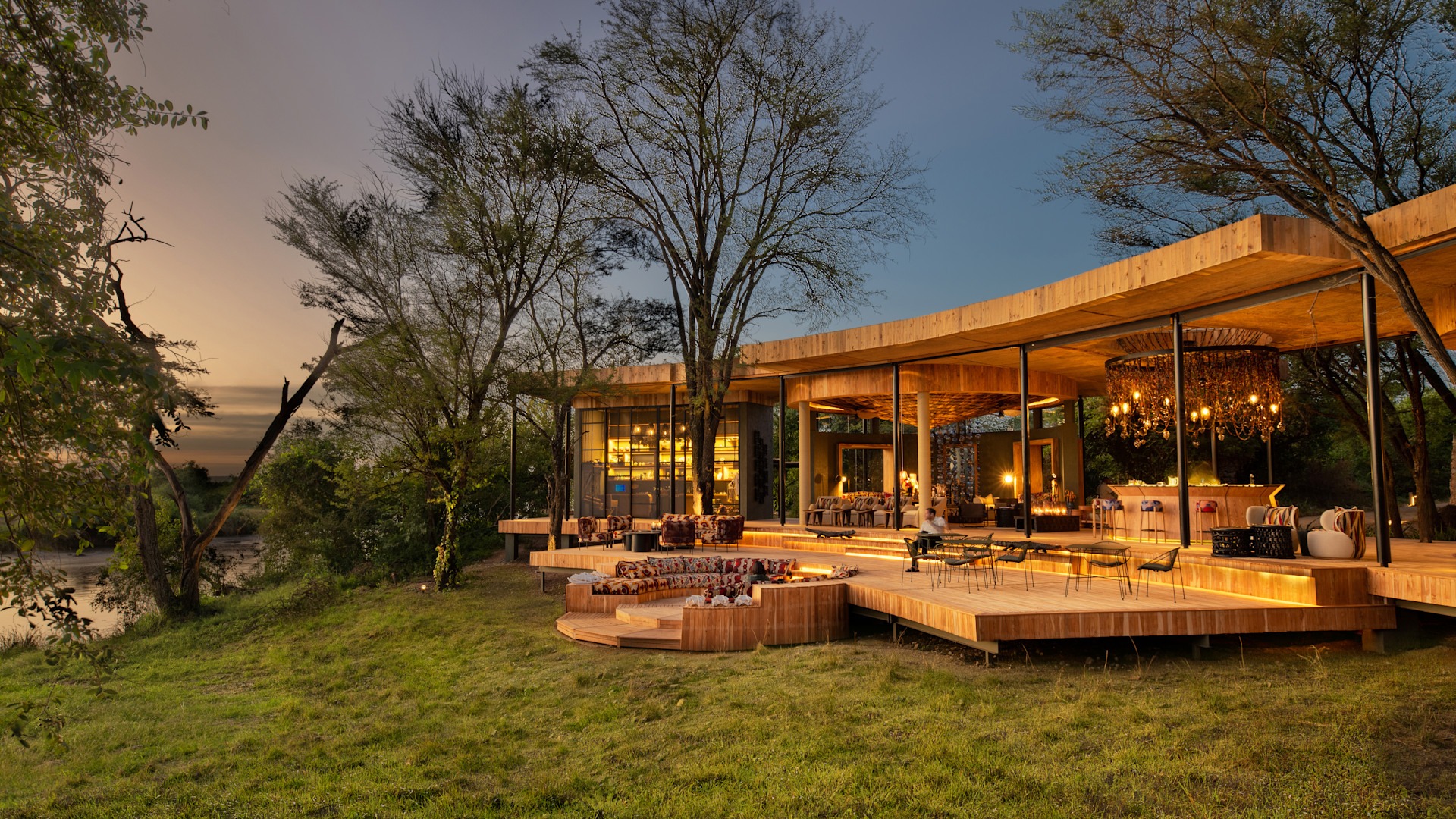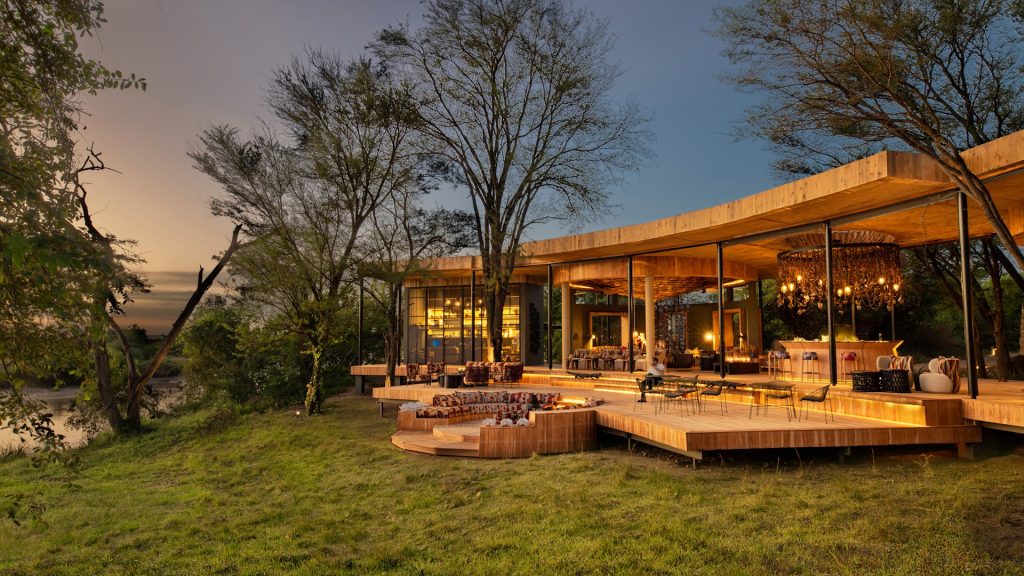 The Serengeti: A Natural Wonder
Before we dive into our list of the best luxury lodges, let's take a moment to appreciate the wonder of the Serengeti. This iconic African savanna is renowned for its vast landscapes, breathtaking wildlife, and unparalleled natural beauty.
Why Choose the Serengeti for Your Safari?
The Serengeti offers a unique blend of wildlife diversity and breathtaking scenery, making it a top choice for safari enthusiasts.
What are the Best 10 Serengeti Luxury Lodges?
Now, let's explore the top 10 luxury lodges that promise an unforgettable Serengeti experience.
Serengeti Four Seasons Safari Lodge
Nestled in the heart of the Serengeti, this lodge offers luxurious accommodations, gourmet dining, and stunning views of the wildlife.
Singita Sasakwa Lodge
Known for its opulent suites and exquisite cuisine, Singita Sasakwa Lodge is a haven of elegance in the wilderness.
&Beyond Serengeti Under Canvas
For an authentic safari experience, stay at &Beyond Serengeti Under Canvas, where you'll be close to nature without sacrificing comfort.
Singita Faru Faru Lodge
This lodge combines contemporary design with the beauty of the Serengeti, offering a unique and luxurious retreat.
Serengeti Migration Camp
Experience the awe of the Great Migration from the comfort of Serengeti Migration Camp, a picturesque lodge with panoramic views.
Sayari Camp
Situated in a secluded corner of the Serengeti, Sayari Camp offers a serene escape with superb game viewing.
Grumeti Serengeti Tented Camp
With its riverfront location and stunning sunsets, Grumeti Serengeti Tented Camp is a romantic oasis in the wild.
Serengeti Bushtops
Indulge in luxury tents and personalized service at Serengeti Bushtops, where adventure and comfort collide.
Namiri Plains Camp
Namiri Plains Camp is a paradise for big cat lovers, as it's located in an area known for its cheetah and lion sightings.
Serengeti Serena Safari Lodge
This lodge offers a blend of traditional African architecture and modern amenities, all while being surrounded by wildlife.
The Serengeti: An Unforgettable Experience
Witnessing the Great Migration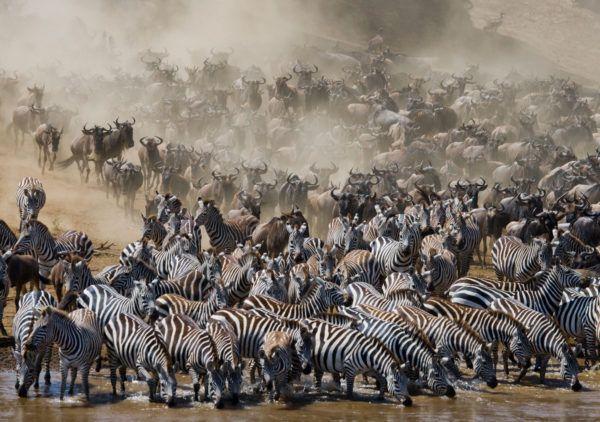 One of the Serengeti's most iconic spectacles is the Great Migration, where millions of wildebeests, zebras, and other animals trek across the plains in search of fresh grass. Staying in these luxury lodges offers you front-row seats to this remarkable natural phenomenon.
Guided Safari Adventures
All the lodges on our list provide guided safari adventures led by experienced and knowledgeable guides. These experts will help you navigate the vast Serengeti landscape and ensure you have the best chance to spot the incredible wildlife.
Photography Paradise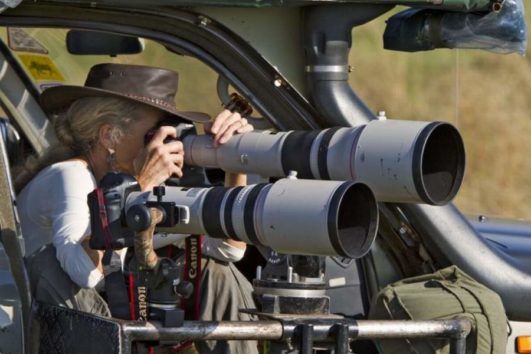 If you're a photography enthusiast, the Serengeti is a dream come true. The lodges are strategically located to offer breathtaking photographic opportunities, from golden sunrises to dramatic wildlife encounters. Don't forget to bring your camera and capture these priceless moments.
Why Choose Serengeti Luxury Lodges?
Unmatched Comfort
Serengeti luxury lodges are known for their exceptional comfort. After a day of thrilling game drives, you can relax in plush accommodations, enjoy fine dining, and even soak in a private bathtub with views of the African bush.
Conservation Commitment
Many of these lodges are deeply committed to preserving the Serengeti's delicate ecosystem. By staying at one of these establishments, you're contributing to wildlife conservation and sustainable tourism efforts.
Exclusive Access
Luxury lodges often offer exclusive access to certain areas of the Serengeti, allowing you to explore remote corners of the park that are less frequented by tourists.
Serengeti Luxury Lodges: A Culinary Journey
Exquisite Dining
Indulge in gourmet cuisine that caters to various tastes and dietary preferences. Whether you're a fan of international dishes or eager to try local African flavors, these lodges have a culinary adventure in store for you.
Bush Dinners
Experience the magic of dining under the African stars with bush dinners arranged by the lodges. Enjoy a delicious meal while surrounded by the sounds of the wilderness.
The Serengeti After Dark
Night Safaris
Some luxury lodges offer night safaris, providing a unique opportunity to spot nocturnal animals such as leopards, hyenas, and owls. It's a thrilling adventure you won't want to miss.
Stargazing
The Serengeti's lack of light pollution makes it an ideal place for stargazing. Spend your evenings marveling at the constellations and the Milky Way while sipping on your favorite drink.
Serengeti Luxury Lodges: Booking Tips
Plan in Advance
Due to the popularity of the Serengeti, these luxury lodges can fill up quickly. It's advisable to book your accommodations well in advance, especially if you plan to visit during peak season.
Consider Package Deals
Tour operators offer safari packages that include accommodations, meals, and game drives. These packages can often save you money compared to booking each component separately. See what others say about Safari Nuggets on TripAdvisor reviews.
Pack Smart
Don't forget essentials like sunscreen, a wide-brimmed hat, comfortable clothing, and binoculars for a more enjoyable safari experience.
Frequently Asked Questions (FAQs)
Are these lodges suitable for families?
Yes, many of these lodges offer family-friendly accommodations and activities, making them perfect for a family safari adventure.
What is the best time to visit the Serengeti?
The Serengeti is fantastic year-round, but the Great Migration spectacle occurs from June to September.
Do these lodges practice sustainable tourism?
Most of the lodges listed here are committed to eco-friendly practices and wildlife conservation.
Can I see the "Big Five" in the Serengeti?
Absolutely! The Serengeti is renowned for its abundance of wildlife, including the Big Five (lion, leopard, elephant, buffalo, and rhino).
Is Wi-Fi available at these lodges?
While some lodges provide limited Wi-Fi, keep in mind that connectivity may be limited due to the remote location.
Do I need vaccinations before visiting the Serengeti?
It's advisable to check with your healthcare provider for recommended vaccinations and health precautions before traveling. Read What Vaccines Are Required for Travel in Tanzania?
Are these lodges suitable for solo travelers?
Yes, many of these lodges welcome solo travelers and offer single occupancy rates.
What's the best way to reach the Serengeti?
The most common way to reach the Serengeti is by flying into Kilimanjaro International Airport in Tanzania and then taking a connecting flight to one of the Serengeti's airstrips.
Are children allowed in these lodges?
Most lodges are family-friendly and offer activities for children. However, it's best to check with the specific lodge for their policies regarding children.
What should I wear on safari?
Comfortable, neutral-colored clothing, and sturdy walking shoes are recommended. Be sure to pack layers, as temperatures can vary throughout the day. Read safari FAQs.
Is there a chance to see rare wildlife like the African wild dog?
While it's not guaranteed, the Serengeti is home to a variety of wildlife, including rare species like the African wild dog. Your chances of spotting these animals increase with longer stays and multiple game drives.
Do I need a visa to visit Tanzania for a safari in the Serengeti?
Yes, most travelers require a visa to enter Tanzania. It's essential to check the latest visa requirements and apply in advance. Read Tanzania Visa Requirements for Tourists.
In Conclusion
The Serengeti is a place of wonder and adventure, and choosing the right luxury lodge can enhance your experience exponentially. With our list of the best 10 Serengeti luxury lodges and the tips provided, you're well-equipped to embark on an unforgettable safari journey. Remember, the Serengeti isn't just a destination; it's a life-changing experience that will leave you with memories to last a lifetime.