A Tanzania family safari is an extraordinary opportunity to bond with your loved ones while exploring the wonders of East Africa. From thrilling wildlife encounters to cultural experiences and breathtaking landscapes, Tanzania offers a diverse range of family-friendly adventures. In this guide, we'll unveil the magic of a Tanzania family safari, highlighting the experiences that make it a perfect choice for your next family vacation.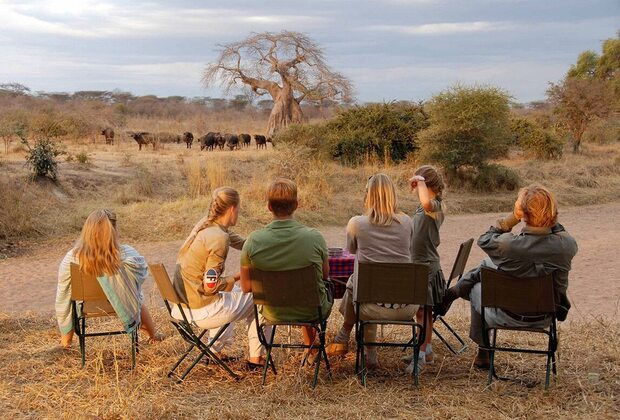 Why Choose a Tanzania Family Safari:
Educational Opportunities:

Tanzania's national parks and reserves provide an open-air classroom where kids can learn about African wildlife, ecosystems, and conservation efforts.

Wildlife Wonders:

Witness the iconic Big Five (lion, elephant, buffalo, leopard, and rhinoceros) and other fascinating animals in their natural habitat. Game drives are thrilling for all ages.

Cultural Immersion:

Interact with local communities, such as the Maasai, to gain insights into their traditions, dances, and way of life. It's an educational and enriching experience.

Scenic Beauty:

Tanzania boasts stunning landscapes, from the vast Serengeti plains to the magnificent Ngorongoro Crater. Enjoy awe-inspiring scenery that captivates young and old alike.

Adventure Activities:

Engage in activities like hot air balloon rides, guided nature walks, and boat safaris, offering unique adventures tailored to the interests of your family.

Flexible Accommodations:

Tanzania offers a range of family-friendly accommodations, including lodges and camps with amenities and services designed for families.
Creating Your Tanzania Family Safari Itinerary:
Serengeti National Park and Ngorongoro Conservation Area are excellent choices for family safaris, providing diverse wildlife and landscapes.
Consider booking a guided family safari that caters to your specific needs, including the interests and ages of your children.
Child-Friendly Activities:
Look for lodges or camps that offer child-focused activities such as junior ranger programs and wildlife-themed games.
Plan visits to local villages to expose your children to different cultures and traditions, fostering their understanding of the world.
Educational Opportunities:
Encourage your children to keep a wildlife journal or participate in educational discussions led by experienced guides.
Provide children with disposable cameras or child-friendly cameras to capture their perspective of the safari.
Plan a mix of game drives, cultural experiences, and downtime to ensure an enjoyable and enriching journey for the whole family.
A Tanzania family safari is an adventure that creates lasting memories, strengthens bonds, and instills a love for nature and wildlife in children. Whether you're watching elephants roam the savannah, learning about Maasai traditions, or gazing at the starry African night sky, Tanzania offers a family vacation that blends education, adventure, and relaxation into a once-in-a-lifetime experience. See our sample itinerary for Tanzania family safari and go through Safari FAQs.