Are you an adventurer seeking the ultimate challenge? Look no further than the 9 days northern circuit route Kilimanjaro climbing expedition. In this comprehensive guide, we'll take you on an exhilarating journey to the Roof of Africa, providing you with all the information you need to conquer this majestic peak.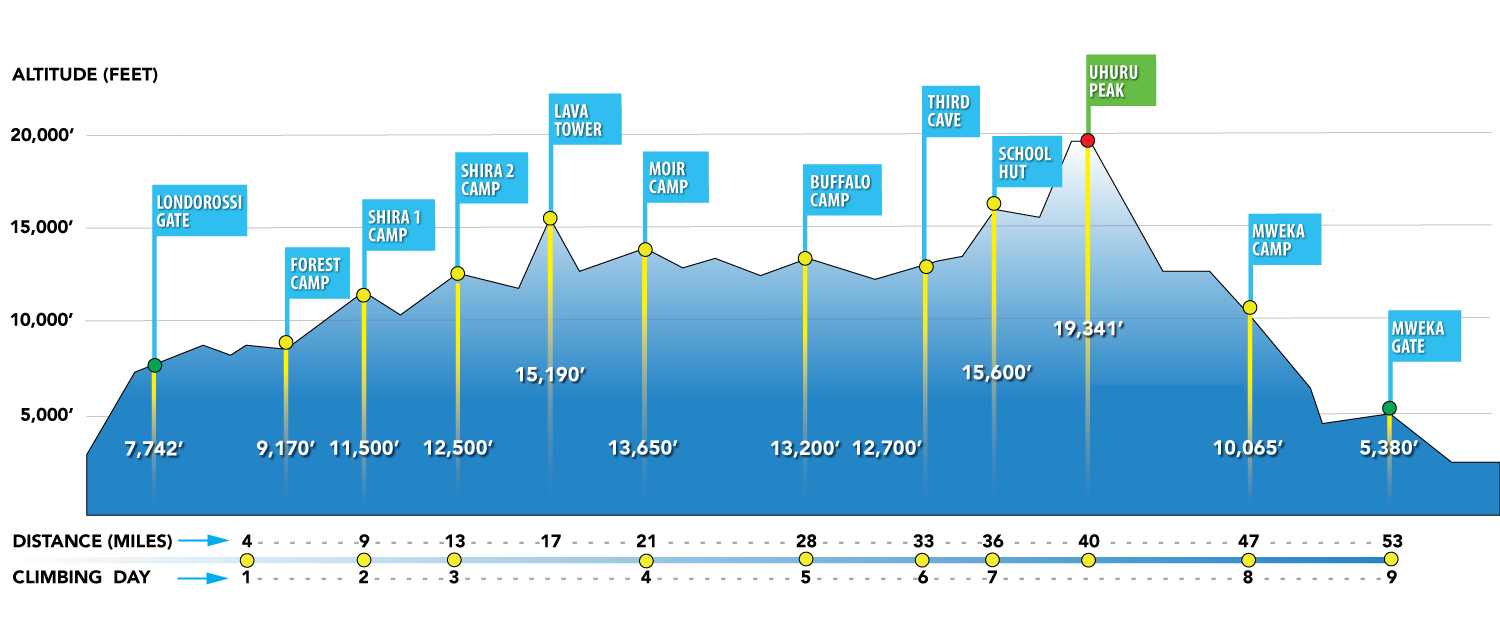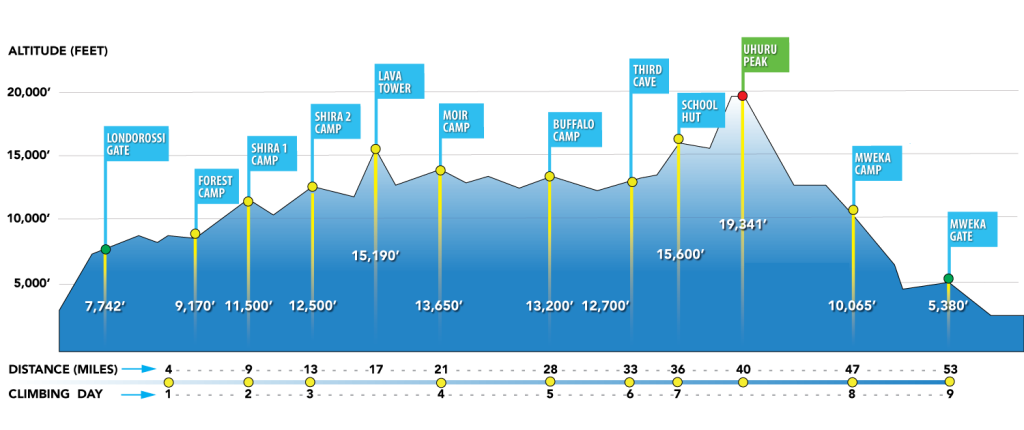 Introduction
Kilimanjaro, the tallest free-standing mountain in the world, stands as an iconic symbol of adventure and determination. The 9 days northern circuit route is known for its pristine beauty, diverse landscapes, and low crowds. It's the perfect choice for those seeking an unforgettable experience. Here's what you need to know to embark on this extraordinary adventure.
Getting Started
Choosing the Right Tour Operator
Selecting the right tour operator is crucial. Look for one with experience, great reviews, and a commitment to safety. They will guide you through the process and ensure you have a successful climb.
Essential Gear and Equipment
Proper gear is essential for a safe and enjoyable climb. Make sure you have the right clothing, footwear, and equipment, including a sturdy backpack, warm clothing, and a reliable pair of hiking boots.
The Itinerary
Day 1: Londorossi Gate to Mti Mkubwa
Your adventure begins at Londorossi Gate, where you'll register and start your hike through the lush rainforest. The first day's destination is Mti Mkubwa, where you'll set up camp and enjoy your first night on the mountain.
Day 2: Mti Mkubwa to Shira Camp
Hiking through the heath and moorland, you'll reach Shira Camp. The rugged landscapes and incredible views will leave you in awe.
Day 3: Shira Camp to Moir Hut
The journey continues as you ascend to Moir Hut. You'll witness the transition from moorland to alpine desert, with the glaciers of Kibo in the distance.
Day 4: Moir Hut to Buffalo Camp
Today's hike takes you to Buffalo Camp, where you'll experience breathtaking views of the Great Barranco Wall.
Day 5: Buffalo Camp to Third Cave Camp
As you trek through the alpine desert, you'll reach Third Cave Camp. It's an essential day for acclimatization.
Day 6: Third Cave Camp to School Hut
The landscape changes again as you approach School Hut, your last stop before the summit.
Day 7: Summit Day – School Hut to Uhuru Peak
The most challenging but rewarding day of the expedition. You'll make the final push to the summit, Uhuru Peak. The feeling of standing on the roof of Africa is indescribable.
Day 8: Mweka Camp
After summiting, you'll descend to Mweka Camp, where you can rest and celebrate your achievement.
Day 9: Mweka Camp to Mweka Gate
Your adventure concludes at Mweka Gate. You'll receive your summit certificates and reflect on the incredible journey.
Frequently Asked Questions
What's the best time to climb Kilimanjaro? The best time is during the dry seasons, which are from late June to October and from December to March.
Is it safe to climb Kilimanjaro? Yes, with proper preparation and a reliable tour operator, Kilimanjaro is a safe mountain to climb.
Do I need prior climbing experience? While prior experience is helpful, it's not required. The northern circuit route is suitable for trekkers of various skill levels.
What should I pack for the climb? Your packing list should include warm clothing, a comfortable backpack, sturdy hiking boots, and essential personal items.
How do I deal with altitude sickness? Adequate acclimatization, staying hydrated, and following your guide's instructions are essential in preventing altitude sickness.
Can I climb Kilimanjaro independently? No, climbing Kilimanjaro requires a licensed tour operator and a guide. Read TripAdvisor reviews and know what other people say about Safari Nuggets.
Conclusion
Embarking on the 9 days northern circuit route Kilimanjaro climbing adventure is a life-changing experience. As you conquer this majestic peak, you'll witness the beauty of Kilimanjaro's diverse landscapes and create memories that will last a lifetime. So, are you ready to take on the challenge and stand on the Roof of Africa?