Introduction
Are you ready for an unforgettable adventure? If you seek to challenge your limits, experience breathtaking landscapes, and stand on the roof of Africa, then the 8 days Lemosho route Kilimanjaro climbing is the expedition of a lifetime. In this comprehensive guide, we will take you through all aspects of this remarkable journey, providing insights, tips, and answers to frequently asked questions.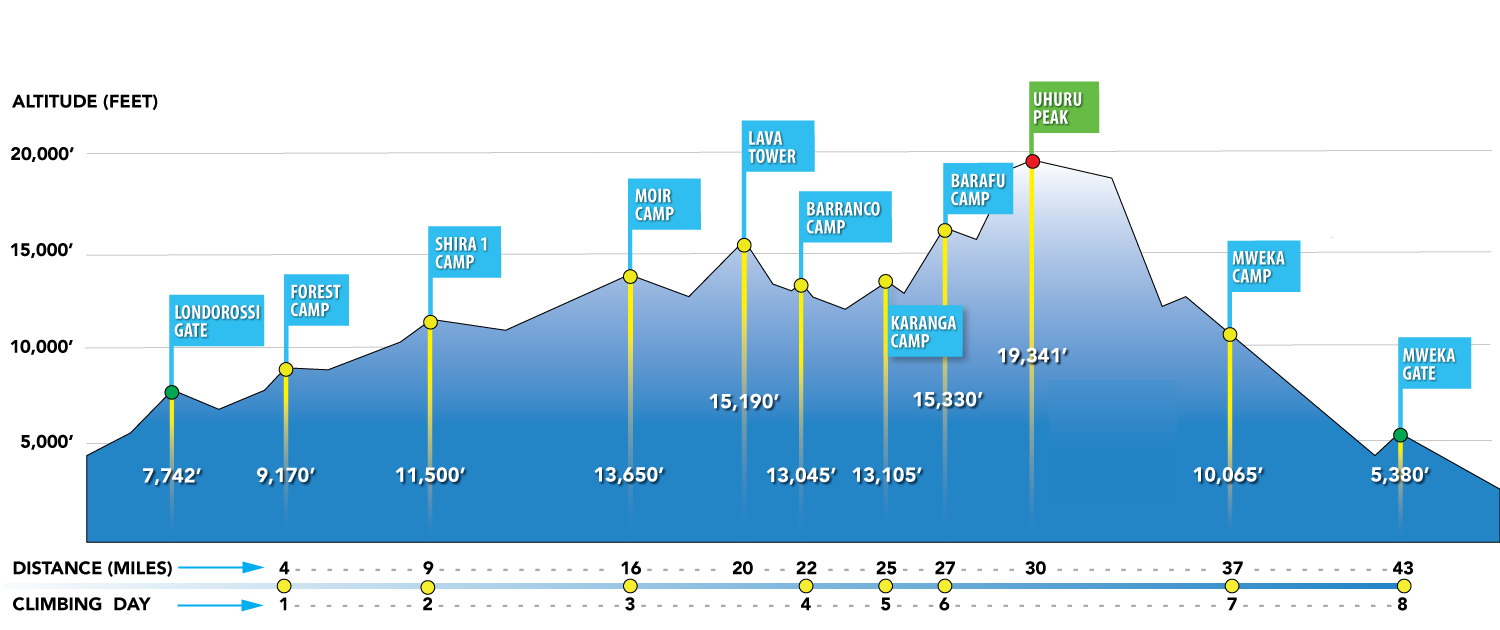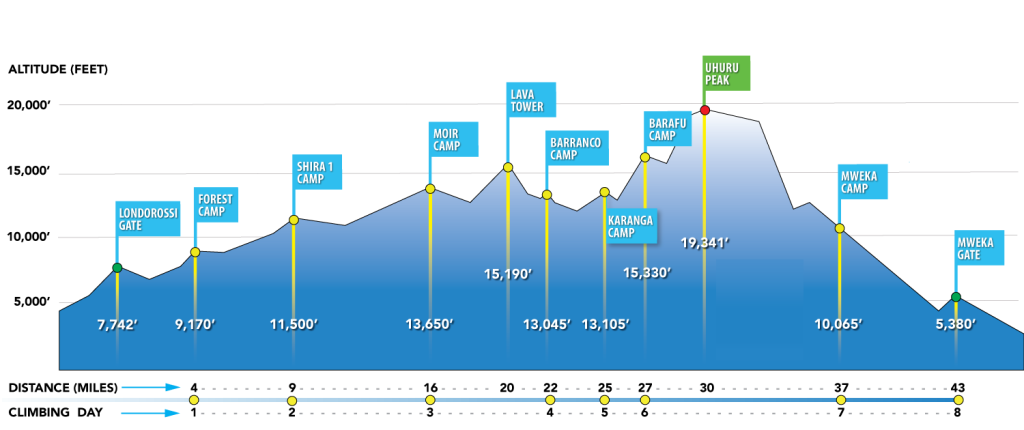 Planning Your Kilimanjaro Adventure
Choosing the 8 Days Lemosho Route
The journey begins with choosing the right route. The 8 days Lemosho route is renowned for its scenic beauty, low traffic, and high success rates. This route provides ample time for acclimatization, increasing your chances of reaching the summit.
Preparing for the Expedition
Before embarking on this adventure, thorough preparation is key. From acquiring the right gear to physical conditioning, every detail counts. Make sure to pack essentials like waterproof clothing, sturdy boots, and a comfortable backpack.
Acquiring Permits
Kilimanjaro is a protected area, and obtaining the necessary permits is essential. Your tour operator will typically handle this for you, but it's crucial to confirm and double-check this to avoid any complications.
Training and Fitness
Kilimanjaro is not a technical climb, but it's a strenuous high-altitude trek. Regular cardiovascular and strength training is essential to prepare your body for the physical demands of the expedition.
The 8 Days Lemosho Route Kilimanjaro Climbing Experience
Day 1: Londorossi Gate to Mti Mkubwa
Your journey begins at Londorossi Gate, where you'll complete park formalities and meet your guides and porters. The trail takes you through lush rainforests, and you'll camp at Mti Mkubwa.
Day 2: Mti Mkubwa to Shira 1 Camp
The trail ascends through the rainforest and into the heather and moorland zone. You'll reach Shira 1 Camp, nestled below the Shira Plateau, with stunning views of Kilimanjaro.
Day 3: Shira 1 Camp to Shira 2 Camp
Hiking through the Shira Plateau, you'll experience the stark beauty of the alpine desert. The Shira 2 Campsite offers panoramic views of the Kibo summit.
Day 4: Shira 2 Camp to Barranco Camp
As you trek towards Barranco Camp, you'll traverse through the famous Lava Tower. The Barranco Valley is known for its unique flora and challenging Barranco Wall.
Day 5: Barranco Camp to Karanga Camp
The trail leads you to Karanga Camp, situated on a moraine ridge. This is a shorter hiking day, allowing for acclimatization and rest.
Day 6: Karanga Camp to Barafu Camp
Hiking to Barafu Camp, you'll be above the clouds and close to the summit. Rest, hydrate, and prepare for the final ascent.
Day 7: Barafu Camp to Uhuru Peak and Mweka Camp
This is the day you conquer the summit! Starting at midnight, you'll hike to Uhuru Peak, the highest point in Africa. Descend to Mweka Camp for a well-deserved rest.
Day 8: Mweka Camp to Mweka Gate
The final descent takes you through the lush rainforest. At Mweka Gate, you'll receive your summit certificates and celebrate your achievement.
Frequently Asked Questions (FAQs)
Is climbing Kilimanjaro safe?
Yes, with the right preparation and a reputable tour operator, climbing Kilimanjaro can be safe. Safety is a top priority for guides and porters.
What's the best time to climb Kilimanjaro?
The best times are during the dry seasons, from late June to early October and from late December to early March.
How fit do I need to be?
While you don't need to be an athlete, a good level of fitness is essential. Regular exercise and cardiovascular training are recommended.
What should I pack?
Essential items include warm clothing, comfortable hiking boots, a sleeping bag, and a water purification system.
How high is Kilimanjaro's summit?
Kilimanjaro's highest point, Uhuru Peak, stands at an impressive 5,895 meters (19,341 feet) above sea level.
Can I climb Kilimanjaro independently?
No, climbing Kilimanjaro requires a registered tour operator. They will provide guides, porters, and arrange permits. Read reviews on TripAdvisor and know what other people say about Safari Nuggets.
Conclusion
Embarking on the 8 days Lemosho route Kilimanjaro climbing adventure is a journey of a lifetime. From the lush rainforests to the stunning summit, this expedition promises a blend of challenges and beauty that few experiences can match. Ensure you're well-prepared, choose the right route, and trust in the expertise of your guides to make this adventure truly unforgettable.