Are you ready for the adventure of a lifetime? Kilimanjaro climbing on Lemosho route 7 days itinerary offers a thrilling and memorable journey to the roof of Africa. In this comprehensive guide, we'll delve into every aspect of this incredible experience, ensuring you're fully prepared for this awe-inspiring trek.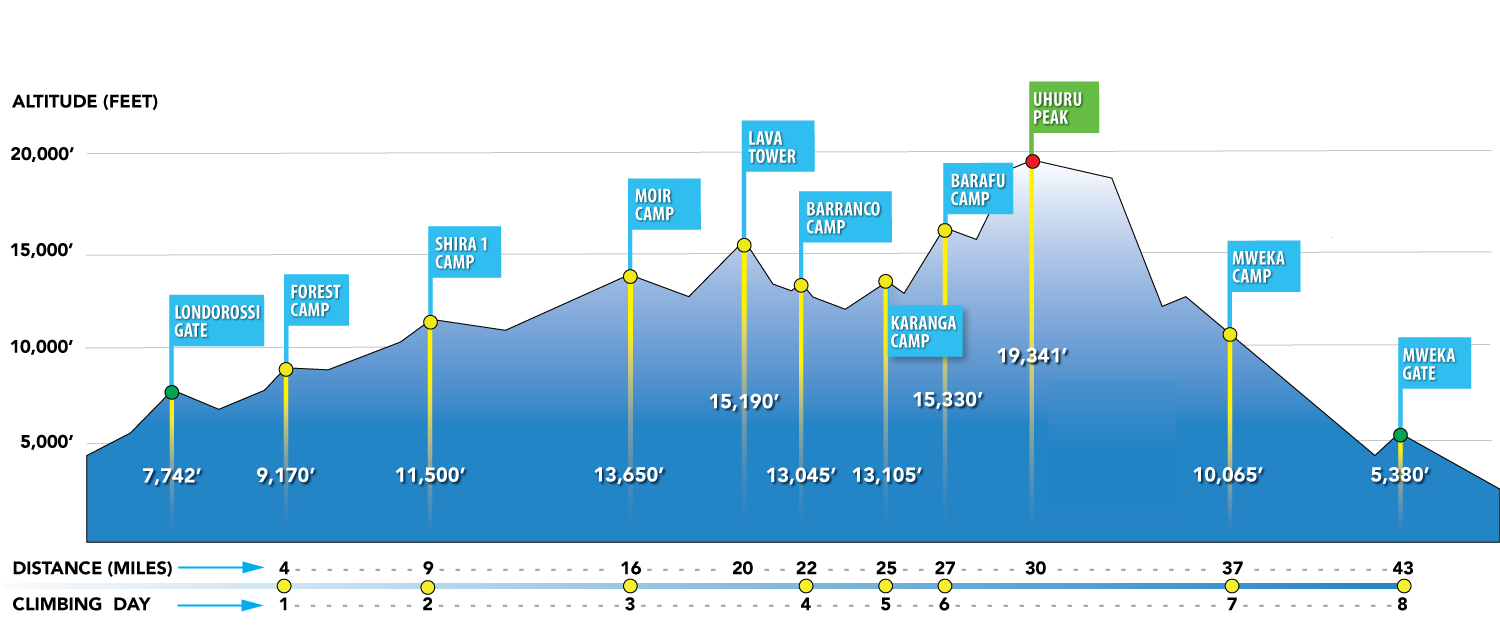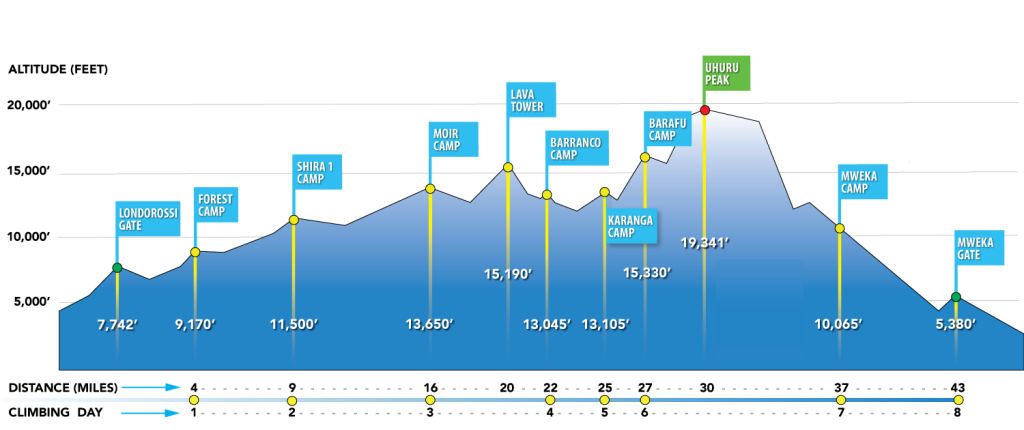 Introduction
Kilimanjaro, the highest free-standing mountain in the world, beckons adventurers from across the globe. The Lemosho route, renowned for its scenic beauty and gradual acclimatization, is one of the best ways to conquer this towering giant. Our expert insights will help you make the most of your 7-day Kilimanjaro expedition.
Planning Your Kilimanjaro Adventure
The Perfect Timing
Choosing the right time to embark on your Kilimanjaro expedition is crucial. To make the most of your journey, consider scheduling your climb during the dry season, from June to October or from December to February.
Packing Essentials
A successful climb begins with packing the right gear. From proper clothing to essential equipment, ensure you're well-prepared for the ever-changing mountain weather.
Acclimatization Matters
Kilimanjaro is a high-altitude trek, and acclimatization is key to your success. Our 7-day itinerary allows for gradual altitude gain, reducing the risk of altitude sickness.
The Lemosho Route – A Scenic Marvel
Day 1: Londorossi Gate to Mti Mkubwa Camp
Your adventure begins at Londorossi Gate. As you trek through the pristine rainforest, you'll be in awe of the lush surroundings. The first camp, Mti Mkubwa, offers a comfortable night's rest.
Day 2: Mti Mkubwa Camp to Shira 1 Camp
The journey continues through the heath and moorland zone. Be prepared for stunning vistas as you reach Shira 1 Camp.
Day 3: Shira 1 Camp to Shira 2 Camp
Hiking to Shira 2 Camp will provide you with a glimpse of the incredible landscape that awaits higher up the mountain.
Day 4: Shira 2 Camp to Barranco Camp
The Barranco Wall, a thrilling rock scramble, is one of the highlights of the journey. As you descend into the Karanga Valley, you'll be rewarded with breathtaking views.
Day 5: Barranco Camp to Barafu Camp
The transition to Barafu Camp marks the beginning of your summit push. This high-altitude camp is strategically located to facilitate your ascent.
Day 6: Barafu Camp to Uhuru Peak and Mweka Camp
The summit day! Hike through the night to reach Uhuru Peak at sunrise. After your triumph, descend to Mweka Camp for a well-deserved rest.
Day 7: Mweka Camp to Mweka Gate
Your descent continues, passing through lush rainforests. Reach Mweka Gate, where you'll receive your summit certificates.
Frequently Asked Questions
Q: Is climbing Kilimanjaro on the Lemosho route challenging?
A: Kilimanjaro is challenging, but the Lemosho route's gradual ascent minimizes the difficulty, making it accessible to trekkers with moderate fitness levels.
Q: What should I pack for the climb?
A: Essential items include sturdy hiking boots, warm clothing, a good quality sleeping bag, and trekking poles.
Q: Do I need prior trekking experience?
A: While prior trekking experience is helpful, it's not mandatory. However, physical fitness is crucial.
Q: What's the best way to prevent altitude sickness?
A: Gradual ascent, staying hydrated, and listening to your body are the best ways to prevent altitude sickness.
Q: Can I climb Kilimanjaro solo?
A: It's advisable to join a guided expedition for safety and to enhance your overall experience.
Q: How do I book a Kilimanjaro trek?
A: You can book with us today by filling this booking form. Safari Nuggets is reputable and licensed tour operator with experience in organizing Kilimanjaro climbs. Read TripAdvisor reviews on what other people say about Safari Nuggets.
Conclusion
Kilimanjaro climbing on Lemosho route 7 days itinerary promises an adventure like no other. With careful planning, the right gear, and an experienced guide, you can conquer this iconic peak. Prepare to be amazed by the diverse ecosystems, breathtaking scenery, and the sense of achievement when you stand on Uhuru Peak.
Start your journey today and make memories that will last a lifetime. Kilimanjaro is waiting, and your epic adventure begins here.