Tanzania, the land of iconic savannahs, towering mountains, and abundant wildlife, is a dream destination for adventurers of all ages. When it comes to creating unforgettable family memories, there's nothing quite like embarking on a Tanzania family safari. This journey promises to captivate the hearts and minds of both young and old, with every moment filled with wonder and discovery.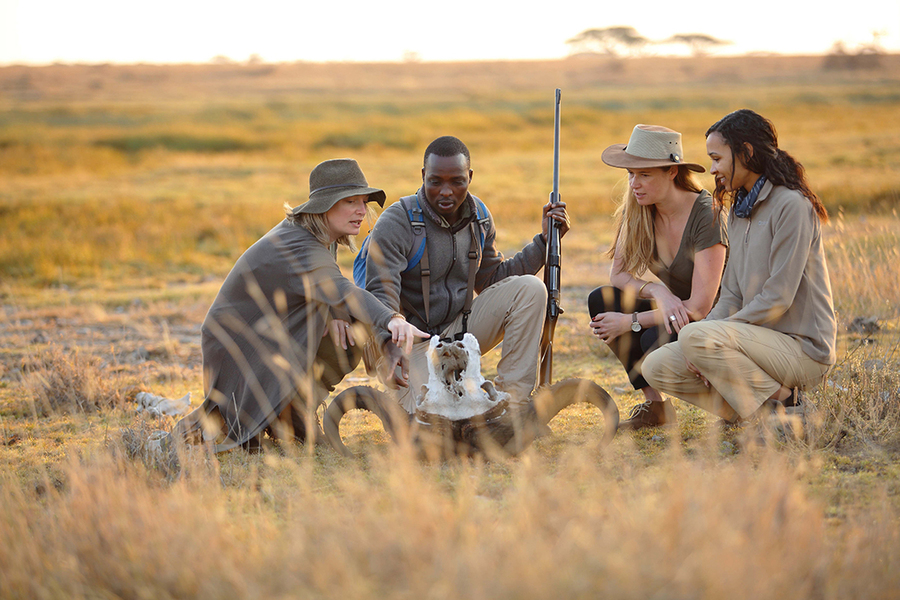 In this article, we'll take you on a virtual journey through Tanzania, offering you a sample itinerary to inspire your next family safari adventure.
Day 1: Arrival in Arusha
Your adventure begins as you land at Kilimanjaro International Airport in Arusha. After a warm Tanzanian welcome, you'll be transferred to your accommodation, where you can rest and prepare for the exciting days ahead.
Day 2: Arusha National Park
Kickstart your adventure with a visit to Arusha National Park, a hidden gem located at the base of Mount Meru. Here, you and your family can embark on a game drive to spot giraffes, zebras, and a variety of bird species. A hike to the stunning Momella Lakes offers a chance to see flamingos and breathtaking views of Mount Kilimanjaro.
Day 3-4: Tarangire National Park
Next, journey to Tarangire National Park, known for its massive elephant herds and unique baobab trees. Enjoy thrilling game drives where you'll spot lions, leopards, and countless other wildlife species. A visit to a local Maasai village will provide a fascinating cultural experience for your family.
Day 5-7: Serengeti National Park
Prepare to be awed as you enter the world-famous Serengeti National Park. Witness the Great Migration, where millions of wildebeest and zebras traverse the plains in search of fresh pastures. Game drives here are like stepping into a wildlife documentary, with lions, cheetahs, and hyenas in pursuit. Camping under the stars enhances the sense of adventure for the whole family.
Day 8-10: Ngorongoro Conservation Area
Descend into the Ngorongoro Crater, often dubbed as the "Eden of Africa." Encounter rhinos, hippos, and an array of other animals in this natural wonder. Explore the highland forests and engage in guided walks around the crater rim. It's a unique opportunity for your family to connect with nature on a deeper level.
Day 11: Return to Arusha
After a morning game drive in the Ngorongoro Crater, return to Arusha for a relaxing evening. You can explore the local markets and pick up souvenirs to commemorate your incredible journey.
Day 12: Departure
Bid farewell to Tanzania as you depart from Kilimanjaro International Airport, carrying with you a treasure trove of memories and a newfound appreciation for the natural world.
Tanzania family safaris offer a blend of adventure, education, and bonding that few other vacations can match. From the endless plains of the Serengeti to the lush Ngorongoro Crater, each day brings new wonders to explore and share with your loved ones.
Ensure that your family safari is both safe and memorable by choosing a reputable tour operator, experienced in organizing family-friendly adventures in Tanzania. With the right guidance, your family will have the trip of a lifetime, full of breathtaking wildlife encounters, cultural discoveries, and unforgettable moments. Read Safari Nuggets TripAdvisor Reviews.
So, why wait? Start planning your Tanzania family safari today and embark on an adventure that will leave your family with memories to cherish for generations to come. Read our safari FAQs.