11-day honeymoon safari and Serval wildlife sanctuary trip in Tanzania promises a romantic and adventurous experience amidst stunning landscapes and diverse wildlife. Here's a detailed 11-day itinerary that combines the best of Tanzania's national parks and reserves, ensuring a memorable and intimate journey for newlyweds: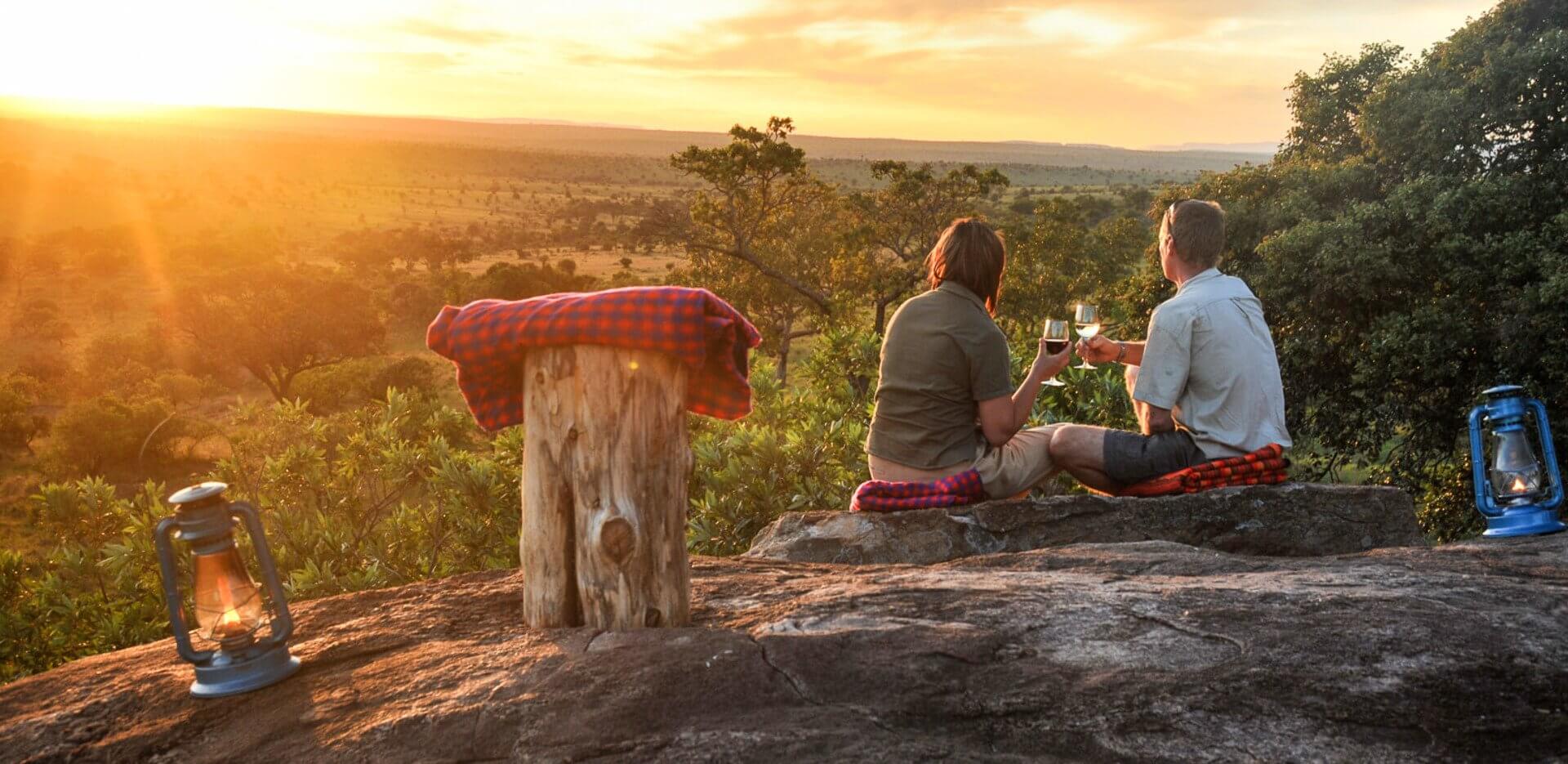 Day 1: Arrival in Arusha
Arrive at Kilimanjaro International Airport (JRO).
Transfer to your luxurious honeymoon accommodation in Arusha.
Enjoy a relaxing evening, unwind, and prepare for your adventure.
Day 2: Arusha – Tarangire National Park
After breakfast, depart for Tarangire National Park.
Arrive in time for a game drive, witnessing large herds of elephants and diverse wildlife.
Overnight at a romantic lodge in Tarangire.
Day 3: Tarangire – Lake Manyara
Enjoy a morning game drive in Tarangire.
Afterward, drive to Lake Manyara National Park, famous for its tree-climbing lions and vibrant birdlife.
Overnight at a charming lodge near the lake.
Day 4: Lake Manyara – Ngorongoro Crater
Embark on a morning game drive in Lake Manyara.
Later, drive to the Ngorongoro Conservation Area.
Arrive at your lodge on the crater rim, offering breathtaking views.
Enjoy a relaxing evening at the lodge.
Day 5: Ngorongoro Crater
Descend into the Ngorongoro Crater, a UNESCO World Heritage Site, for a full-day game drive.
Explore the unique ecosystem and witness the abundant wildlife, including the Big Five.
Return to your lodge for a romantic dinner.
Day 6: Ngorongoro – Serengeti National Park
After breakfast, depart for the iconic Serengeti National Park.
Enjoy game drives en route and witness the change in landscapes.
Arrive at your intimate Serengeti camp or lodge and enjoy a serene evening.
Day 7: Serengeti National Park (Central or Western Serengeti)
Start with a balloon safari early in the morning. Spend the day exploring the vast plains of the Serengeti.
Witness the incredible wildlife, including cheetahs, leopards, and countless wildebeests and zebras.
Enjoy a romantic bush dinner under the starlit African sky.
Day 8: Serengeti National Park (Northern Serengeti)
Drive to the northern part of the Serengeti, famous for river crossings during the Great Migration.
Experience thrilling game drives and perhaps catch a glimpse of river crossings.
Overnight at a luxury tented camp.
Day 9: Serengeti – Arusha
Enjoy a morning game drive in the northern Serengeti.
Afterward, fly back to Arusha for your final night in Tanzania.
Spend your last evening together at a beautiful lodge.
Day 10: Serval Wildlife Sanctuary Trip

After breakfast, depart for the Serval Wildlife Sanctuary
Have a memorable time interacting with the animals and get to know the challenges and threats that these species face in their natural habitats.
Drive back to your lodge and rest for your departure tomorrow.
Day 11: Departure
Depending on your departure time, you may have some free time for shopping or relaxing.
Transfer to Kilimanjaro International Airport for your onward journey.
This 11-day honeymoon safari and Serval wildlife sanctuary trip is a sample itinerary that you can book today. The best time to visit Tanzania for a safari may vary depending on your preferences, including the Great Migration's location. Additionally, customize your honeymoon by considering private game drives, hot air balloon safaris, and other romantic experiences. Ensure you have all necessary travel documents and vaccinations read our Safari FAQs, and consult with us to create the perfect honeymoon safari in Tanzania.