A Serengeti honeymoon safari promises a unique and unforgettable adventure, where you and your loved one can celebrate your new life together amidst the breathtaking beauty of Africa's most iconic wildlife destination. In this guide, we'll explore the magic of a Serengeti honeymoon, from thrilling wildlife encounters to romantic moments under the starry African sky, making your journey of love an extraordinary and memorable one.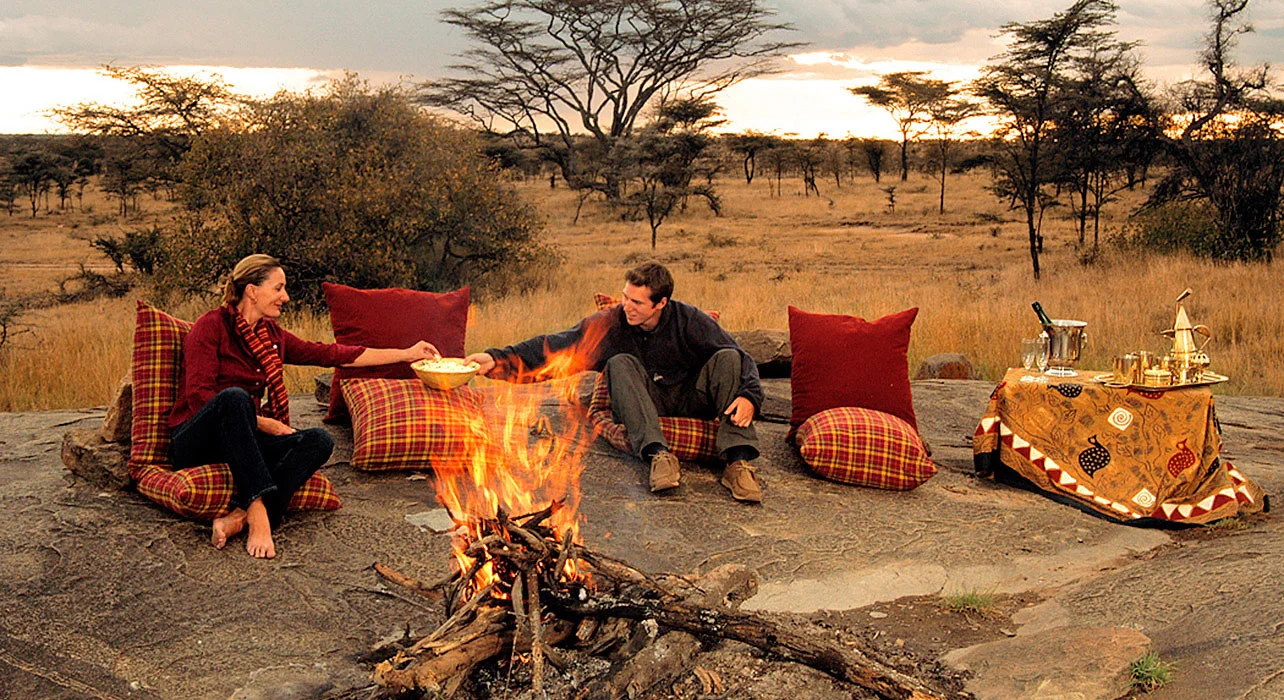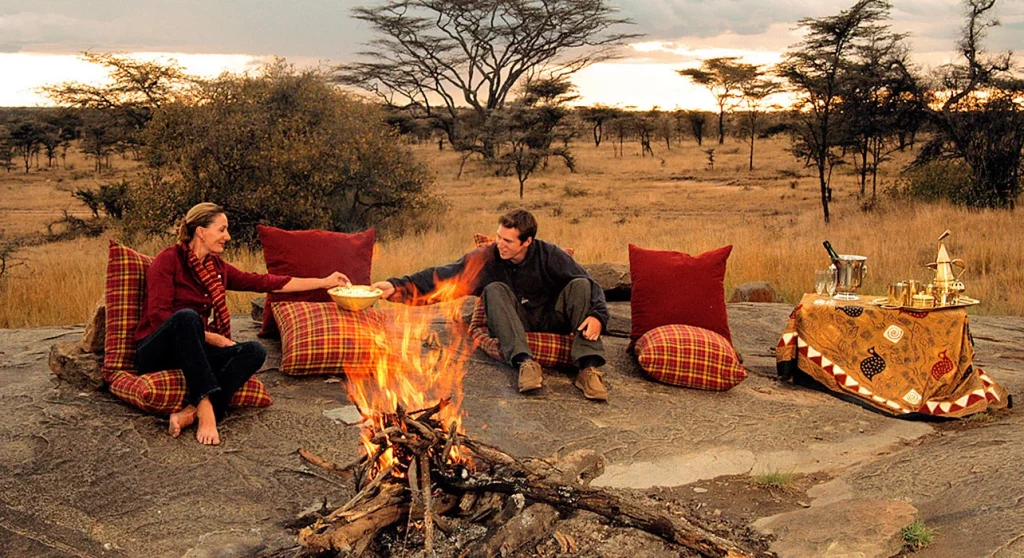 Why Choose a Serengeti Honeymoon:
Unparalleled Wildlife Encounters:

The Serengeti offers front-row seats to the world's most spectacular wildlife migration, where you can witness the Great Migration together, an awe-inspiring testament to the circle of life.

Intimate Safari Experiences:

Share intimate game drives and bush walks, guided by knowledgeable experts who introduce you to the wonders of the savannah, from majestic lions to graceful giraffes.

Secluded Luxury Lodges:

Sunset Romance:

Revel in romantic sunsets over the vast African horizon, where the sky is painted with hues of orange and pink, creating the perfect backdrop for unforgettable moments.

Starry Nights:

Experience the enchantment of the Serengeti's starry nights. Stargazing in the wilderness is an intimate and mesmerizing activity that will leave you both awestruck.

Cultural Immersion:

Engage with Maasai communities and learn about their rich traditions, enhancing your honeymoon with cultural insights and meaningful interactions.
Creating Your Serengeti Honeymoon Itinerary:
Plan your honeymoon around the Great Migration if witnessing this natural wonder is a priority. Research the best time for your desired wildlife experiences.
Consider booking a private safari for a more intimate experience, where you can customize your activities and enjoy romantic surprises.
Many lodges offer private dining experiences under the African stars. Enjoy a candlelit dinner in the bush or by a campfire.
Add an extra layer of romance with a hot air balloon safari over the Serengeti. Float above the savannah and witness the sunrise together.
Balance your adventurous activities with downtime. Some lodges have spa facilities where you can indulge in couples' massages and relaxation.
Capture your love story and the beauty of the Serengeti with a couples' photo shoot amidst the wildlife and landscapes.
A Serengeti honeymoon safari is a once-in-a-lifetime experience that combines the thrill of wildlife encounters with the romance of the African wilderness. Whether you're watching the sunrise over the savannah, sharing stories by a campfire, or observing lions on a game drive, your Serengeti honeymoon promises unforgettable moments and cherished memories as you embark on this extraordinary journey together.